Ilha Grande

This is a jewel of an island.
Caribbeanesque, but reminiscent of the Seychelles with its granite boulders.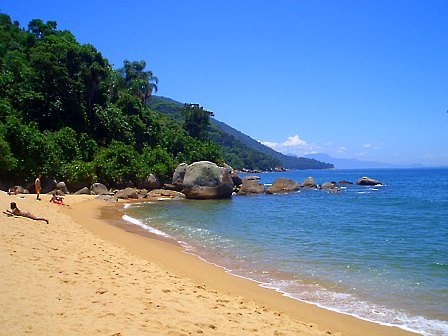 The main and only village, Abrão,
has no cars but plenty of restaurants, pousadas and tourist trinket shops.



Main street.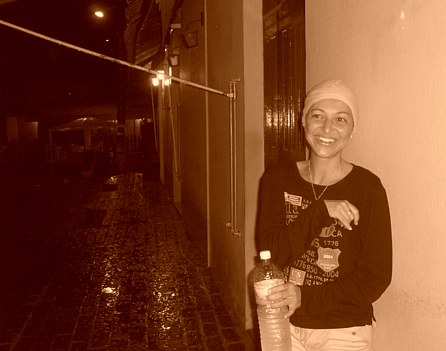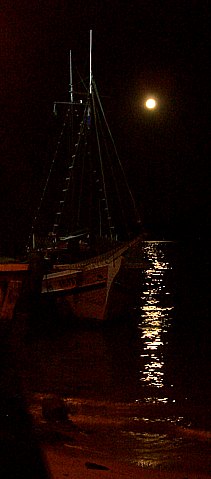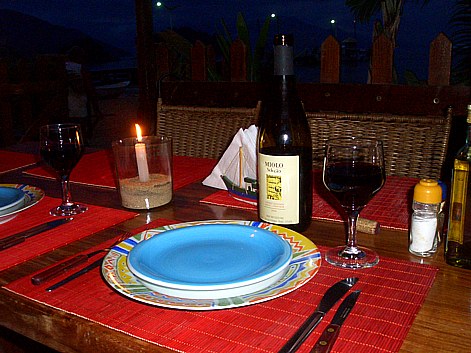 There are loads of jungle trails to remote beaches.



With plenty of privacy if you walk far enough.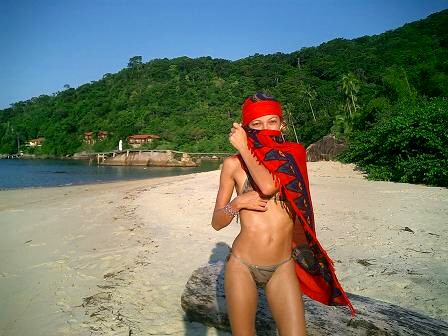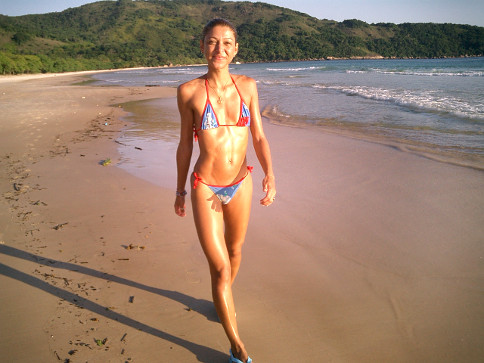 A view from the trail to Lopes Mendes.



Lopes Mendez



Vultures are plentiful all over the state (no pun intended).



The Atlantic rainforest meets the sea.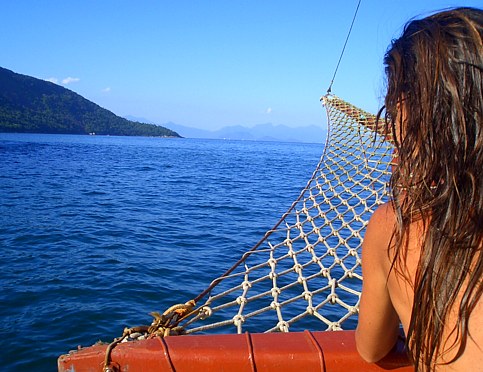 You can buy your own private island here if you want.



Some boats sink, some boats float...



Ilha Grande underwater.


---
Costa Verde



Costa Verde is a stunning 300 km rainforest and mountain covered coastline west of Rio.
It has its fair share of well to do enclaves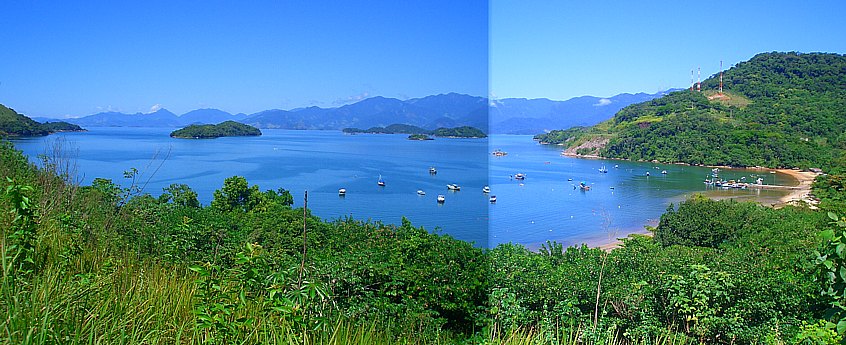 " Oh God ! If there were a paradise on earth, it wouldn't be very far from here! "
is what the continent's namesake Amerigo Vespucci (America)
had to say as he laid eyes upon this coast a few hundred years ago.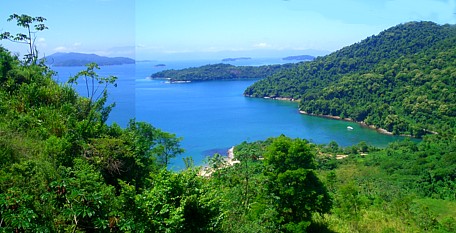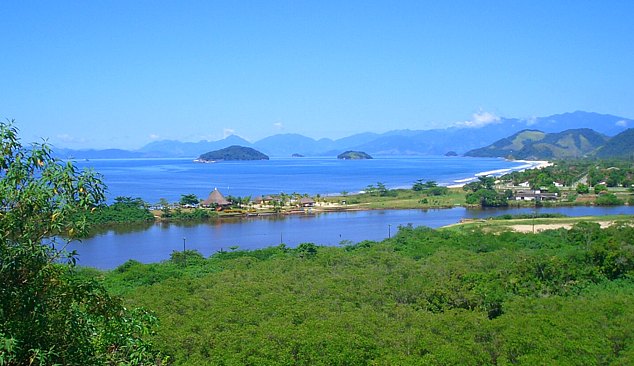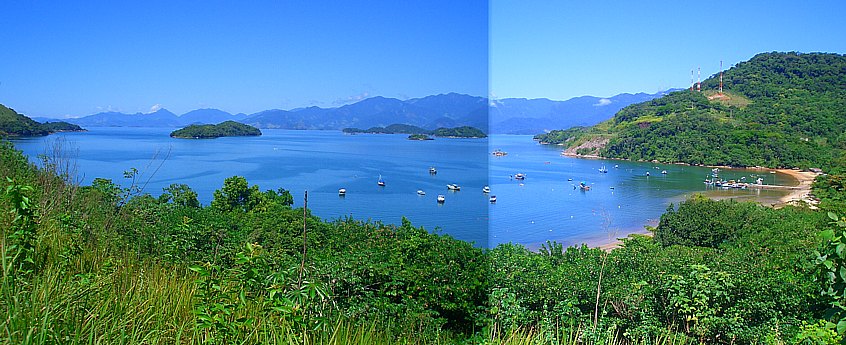 The colonial town Parati.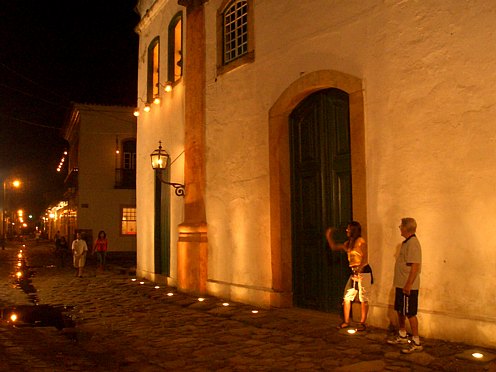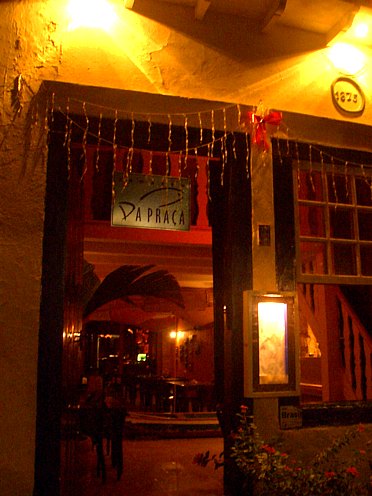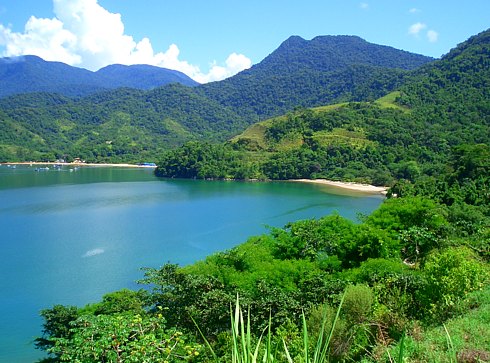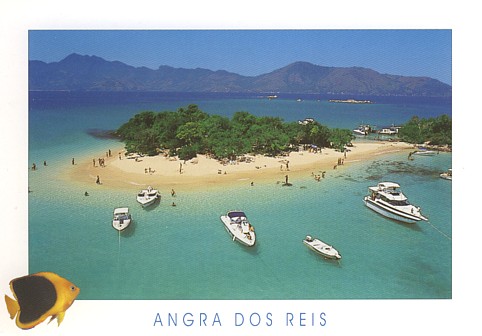 The port in Angra dos Reis.


---
Costa do sol & Região dos Lagos



Heading east from Rio through 150 km of hills and mostly long empty beaches to Região dos Lagos.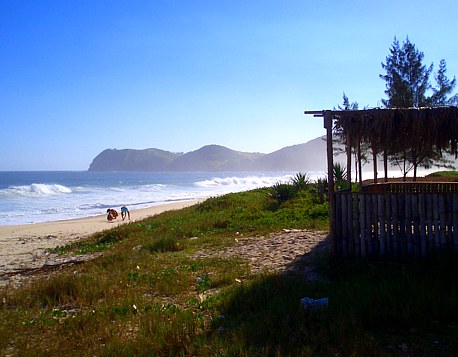 Saquarema, a nice town 100km up the coast.



Pontal d'atalaia and Arraial do Cabo
are relaxed holiday areas with ok beaches, bad diving & some important sand dunes\wetlands.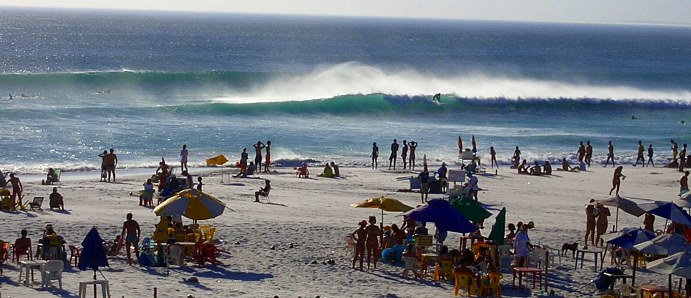 Good surfing at praia Grande.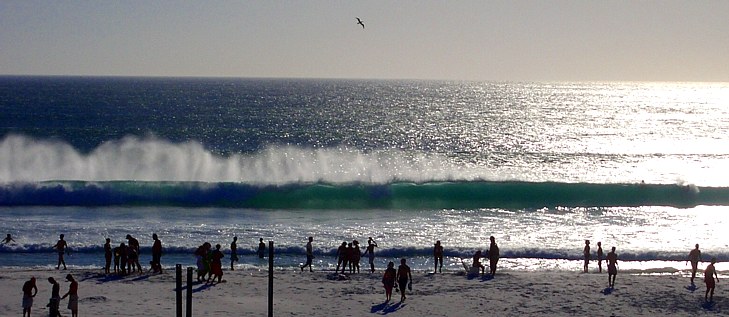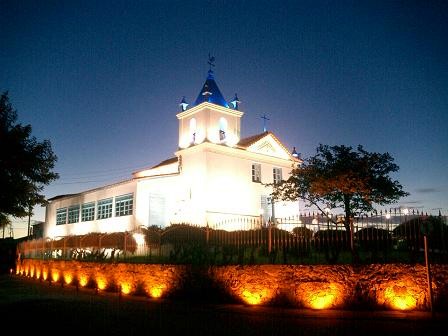 Cabo Frio is a popular middle/lower class vacation area with great dunes.


More photos of Cabo Frio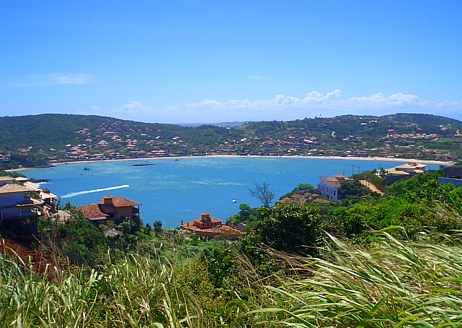 Last stop on the costa do sol is the super chic and super expensive Buzios area.
Brigitte Bardot's favorite hideaway in the 60s


---
Parque Nacional da serra dos Orgãos area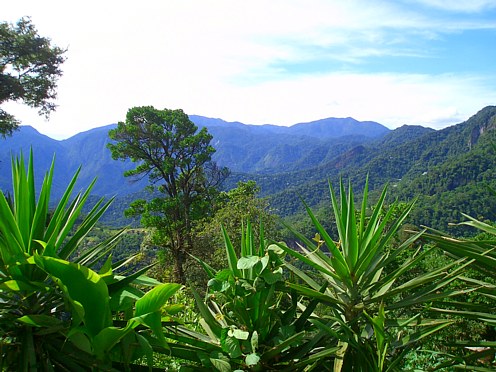 Leaving the last slums of Rio in the hazy distance, heading for the mountains
to Petropolis and Teresopolis, amongst lovely mountain scenery.



There are some cool Shangri-la enclaves hidden in the valleys.
Peaceful, with waterfalls nearby.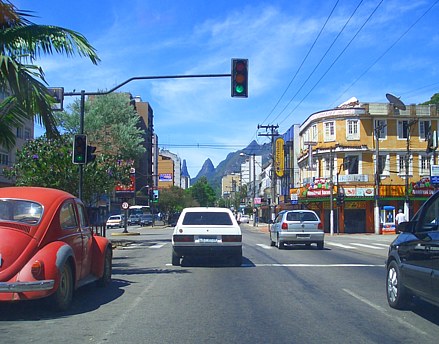 The pleasant Petropolis and the less pleasant Teresopolis with the famous
"dedo de deus" (gods finger, alt. 1650m), in the distance flipping off motorists driving down main street.



More Petropolis street scenes.



Lots of historical mansions line the main streets of town.
A legacy of Petropolis´ very royal past.



The cathedral in Petropolis.



Another pretty house of the lord, Lutheran.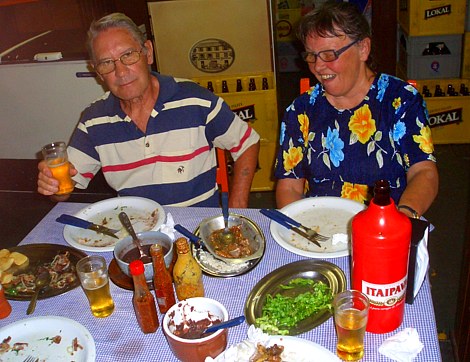 A dive serving typical Brazilian nosh.



---
Parque Nacional de Itatiaia area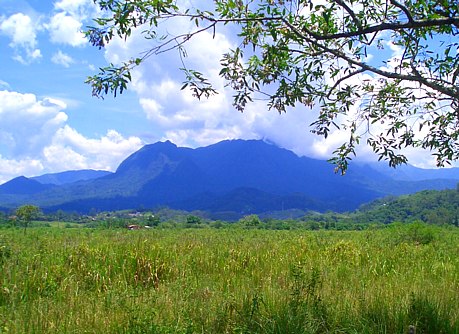 Pico das agulhas Negras is the highest peak at 2787m.



Mountains full of waterfalls and pristine Atlantic rainforest only a few hours from the city.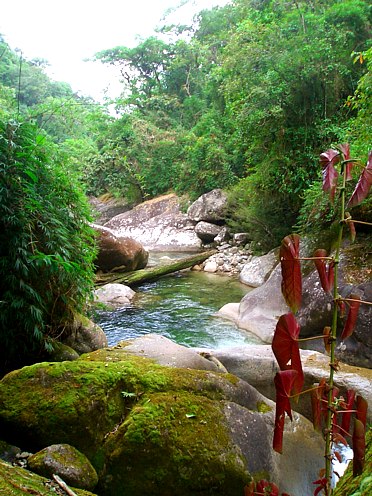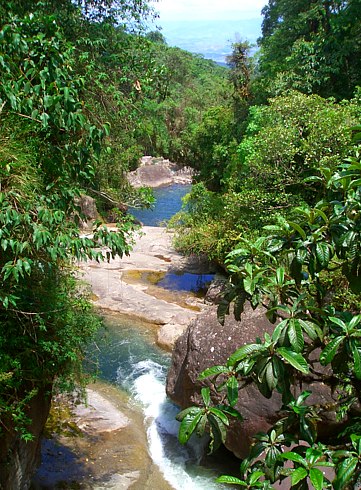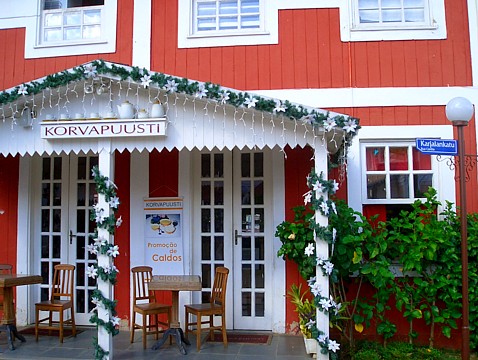 The silly "Finnish" town Penedo.


---
The Boonies

A place called "Boa Sorte" (Good Luck), in the far northeastern reaches of the state.
The last noble man, woman or child to pass through these parts before me was in all probability Isabel,
Princess Imperial of Brazil 120 years ago. No tourist has been spotted here for years.
Some pics here from my recent visit with the in-laws.



Apparently this forlorn old mansion was a "fazenda" residence of the above mentioned princess.
It is now abandoned and neglected like many other fazendas throughout Brazil that are now mining the land not for
coffee or sugar, but cattle. All of the above have had and are having a devastating effect on the environment.
90 % of the Atlantic rainforest of Brazil has been cut down by these idiots. The fazenda now stands as a spooky reminder
of the good ol (slave) days, quarters n` all....I could not help but to imagine it all restored (minus the slaves) and
operating as an "eco - lodge" for exploring the surrounding remnants of Atlantic rainforest and lake containing alligators etc...
Feel like being a modern day "fazendeiro" ?.....It's all within easy reach. The whole lot, 500 acres, lake n all, is for sale !
for the incredibly low price of.....$150.000 ! yes that's a measly one hundred and fifty thousand bucks !
Less without the cattle ! Any takers...?



It has some awesome mature albeit neglected botanical specimens from the bygone century.
50 m high Royal palms, for example !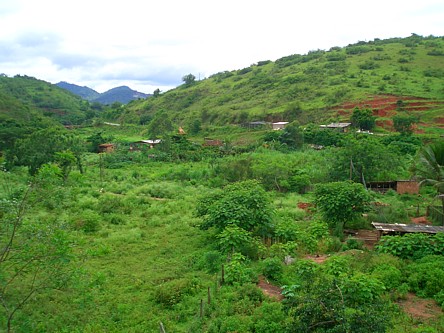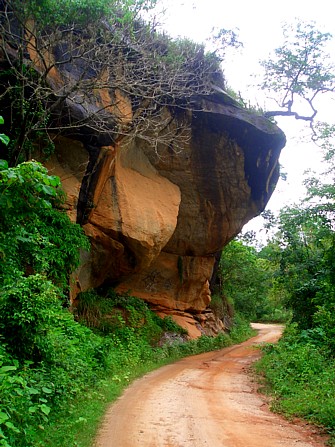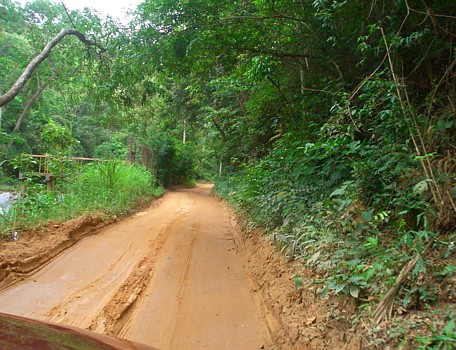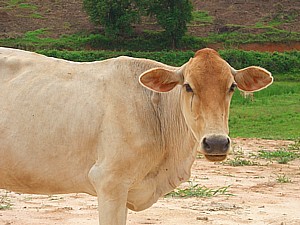 Cattle !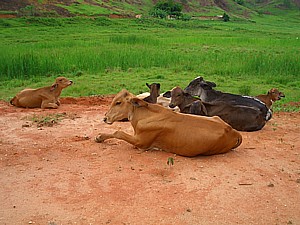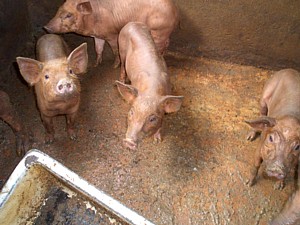 A stop at a fruit patch of friends´ of the family yields many kilos of native fruit such as,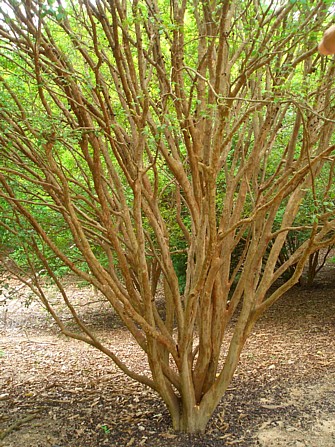 Jaboticaba...



Cashew & Pineapple.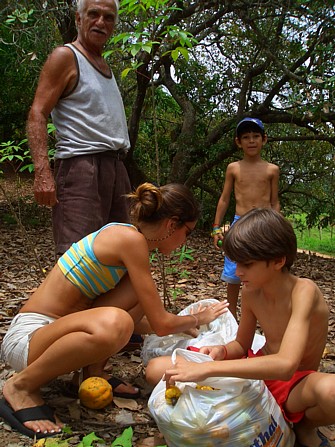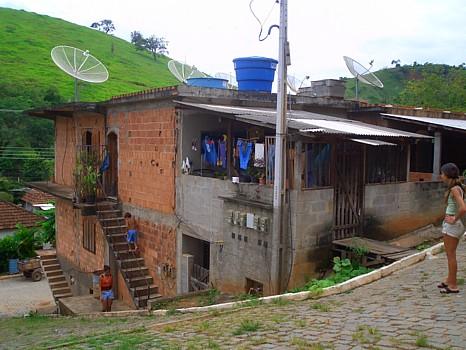 Home sweet home.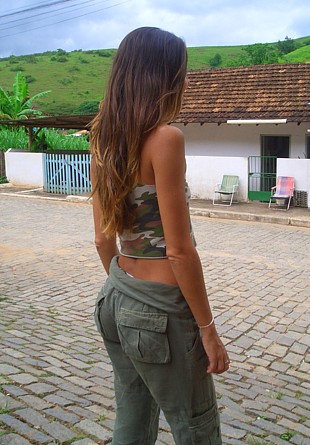 Downtown B.S.
Last time Marcia was here many years ago there was no pavement, no cars, only horses,
and town folk gathered in this town square at night to watch the communal, and only, television in town.



In the home of a big shot cattle family.