2015 (April-September)

Cruising at Frigate passage on a calm day.....sublime !



Yanutha & Mbenga.



Small Frigate's with Kandavu in the background.



"The" Ivi tree !



The future home of Brandon's amazing incredible tree house.



The "Noah Ray" swing in full swing !



A visiting Catana 47 !!!



The first time in 4 years I've seen a truly useful boat in Fiji !



The western tip of Mbenga.



Mbenga, west.



Mbenga, west.



Mbenga, west.



The Royal Dravui luxury mini-Island resort.



B singing.



Root Magic.



O primeiro dentinho caiu !



Happy birthday Marcia, and Indi !



One year old !(Indi that is...)



Marcia = 41 !!!



BaitBall !!!



Hook-up !!!



18kg Ahi (Yellow fin tuna) !



This Ahi had bizarre "marbled" flesh !?
Doesn't seem like "burned" flesh...?



And a (3kg) Ahi & Aku.
(juvenile Yellowfin tuna & Skipjack tuna).



Tui hauling up a boat load of the best fish in the Sea
from the twilight depths below (-300m) !



Heading out for more...



Black Noddys are already fishing hard !



WOW !!!



Det ar en sorts svart Tarna.



Mbenga East side.



My first "Walu" ! (5kg)
Narrow barred Spanish Mackerel, a South Pacific relative of the Ono (Wahoo).



Roadwork.



Den nya vägen ner från huvudvägen pa toppen.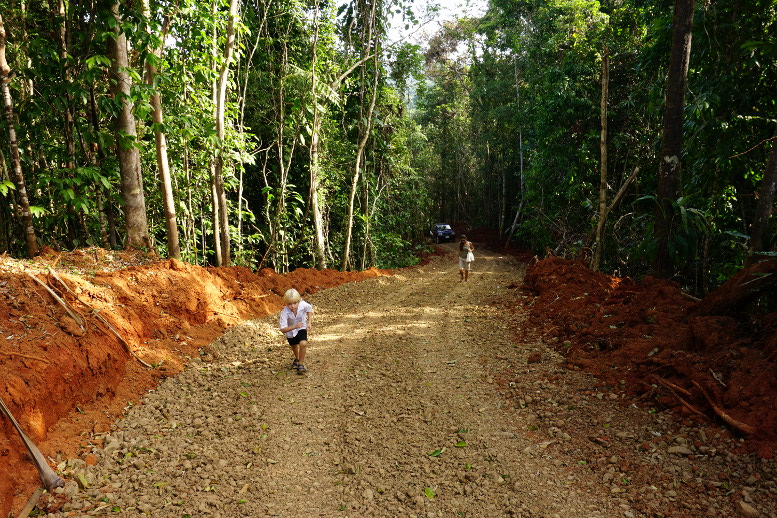 Halva vägen är klar, pa bilden syns en tiondel av väg bygget.
Vi har hittils använt 130 kubikmeter grus, behöver hundratals kubik till.



Entry.



Här skall jag bygga en carport, högsta punkten pa tomten, för vatten insamling.
Då behöver vi inga vattenpumpar för att höjd skillnaden (50m)
ger normalt vattentryck utan pumpar !



WORKING IN THE....



JUNGLE.



Yanutha trip.



A Pacific Boa (snake) in the tree above us.



The beach house (starting July 2015), at low tide.



Tide coming in.
Jag måste rigga upp en "boj sten" att ankra båten framför huset,
med lastbils däck under båten.



Medium tide.



Almost like being back at Sprecks !!!!
Ok sailing at high tide, kinda like camp One but with tiny waves & port tack jumping.



Low tide.



Entradan från huvud vägen.



New gravelling job !



Baksidan mot vägen. Vi bor i vänstra halvan av huset.



Framsidan mot havet.



Sovrummen.



Vardagsrummet.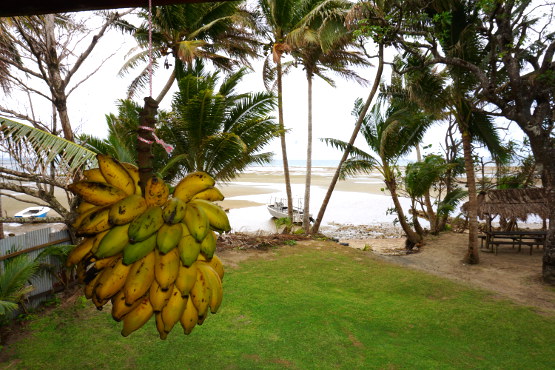 Liksom på Maui. samesame...but differeent.



A cold windy winter day.



Det här ar nedre delen av vår nyligen gjorda skogsväg där den anländer nedför mt. Marcia...



...ca. 250m genom regn skogen till sumpfältet.



The lower end of mount Marcia.



Low tide on the upper west side.
Found another medium size "Ivi" tree (Tahitian chestnut) here.



Going west up the river from this cleared area (for house) in the southwest at "Sago 2".
Det här ar alltså i sydvästra hörnet av tomten.



We explored new never before seen realms on our property, having finally (after 2 years!)
cleared hundreds of meters of weedbush along the river going up west.
The whole area is infested with obnoxious introduced invasive species such as "Onolulu",
a Central American weed tree/bush and "Coster's curse",
also from the Americas, and African tulip trees from Africa and lots of vines.



The "Peninsula", the perfect spot for the first mini house.



This is a forest along the river we've never seen before that we named "the green dome".
It is biuuutiful and serene! Serendipiticious!!!



In "the green dome".



In "the green dome".



The main area of what will be the "botanical garden" (non-native plants) along the river.
It is the only area that has plantable non soggy soil outside the rainforest.



This "Tongo", or "koka" tree (Bischofia javanica) will be a central area at vila Carioca.
Biuuuuuutiful!!! E a "arvore da Marcia" ;-)



END OF RIVER SHOW.



A Frigate Tuna (Auxis thazard), 2,5 kg, a not so tasty relative of the bigger Tunas.
It was ok eating for daddys' day dinner!




Updated til September 23.